Business Counseling (S.C.O.R.E.)
Fenton SCORE Outreach Center
Free business counseling appointments available with experienced SCORE certified counselors
Fenton & Linden Regional Chamber of Commerce
(810) 629-5447 ext. 403
104 S. Adelaide St., Fenton, MI 48430
E-mail: info@fentonchamber.com
SCORE OFFERS FREE, CONFIDENTIAL SMALL BUSINESS COUNSELING AND MENTORING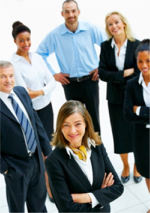 SCORE volunteer counselors are real-world professionals with time-tested knowledge who donate thousands of hours to help small businesses succeed. Counselors are experts in such areas as accounting, intellectual property protection, Legal issues, import/export, finance, marketing, management and business plan preparation. We have assisted many clients in obtaining business loans.
SCORE is a nonprofit association dedicated to entrepreneurial education and success. SCORE's approximately 12,500 volunteer counselors throughout the country are all experienced business owners or managers who donate their time and expertise as mentors. Since 1964, SCORE volunteers have assisted over seven million entrepreneurs and small businesses.
Chapter 655 of SCORE was established in 2000 in the Ann Arbor area. We have more than 40 members who provide free confidential counseling to entrepreneurs in Washtenaw, Livingston, Genesee, and Lenawee counties. To see a more detailed description of the services we offer, visit our local web site at www.annarborscore.org, or the national web site at www.score.org.
>> Make SCORE your first source for experienced business advice <<