Join Fenton Regional Chamber of Commerce Text Alerts
Receive reminders about Networking events, Chamber news and more...
Standard Message and Data Rates Apply. Customer Support: support@sms2local.com
At anytime you can text to 71441 the word 'HELP' to get more information or 'STOP' to cancel your account. Message frequency depends on account settings
Terms of Service | Privacy Policy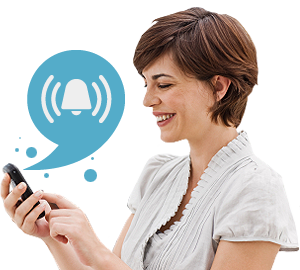 Attention Chamber Members,
A new Chamber benefit is available to you at no charge.  We have partnered with Link Up Mobile Solutions to provide you with text message reminders for upcoming events/programs.
If you would like to receive no more than (4) text message event/program reminders a month from the Fenton Regional Chamber of Commerce fill out the form below.
For more information, contact the Chamber office at (810) 629-5447.
Privacy Policy
Fenton Regional Chamber of Commerce Privacy Policy
Please read this agreement carefully before accessing or using this site.
By accessing or using the site, you agree to be bound by this agreement.
At Link Up Mobile Solutions we respect and take steps to protect your privacy. We strive to make our site a safe environment for everyone who visits and uses Link Up Mobile Solutions services. We are committed to providing you with the best possible online service and experience as well as the best products and services. The purpose of this policy statement is to fully share with you:
• What information we collect from you and how we use it
• With whom we share the information
• How you can change the information that we collect or with whom we share it
• How we safeguard the information collected
This policy addresses our practices with respect to our website, but does not address the practices of any website we link to (including the merchants and content providers we link to). This policy is incorporated into, and subject to the terms of, our Terms of Use.